Alluminium ventilated façades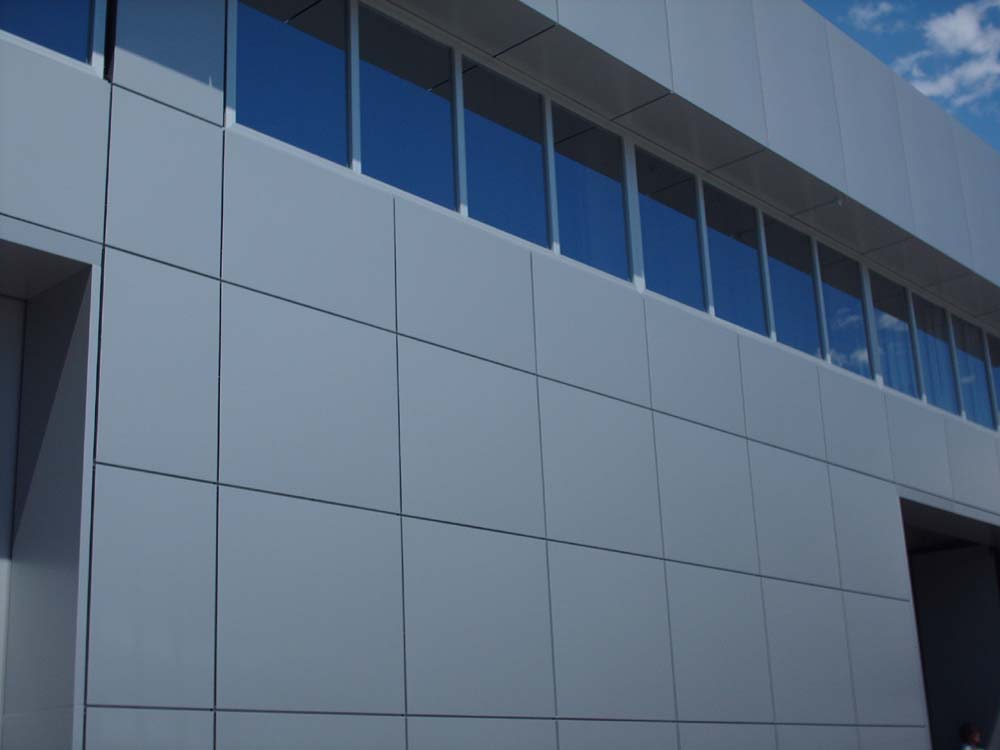 You can rely on ALUCOBOND to carry out projects without limits to your imagination. The success of these composite panels is largely also due to the exceptional qualities of durability and strength even in extreme climatic conditions. ALUCOBOND conforms perfectly to the contours of the building. Cut and shape easily without compromise, with sinuous curves or straights plans pointing straight towards the sky. The superb features of this composite fuel creative inspiration and offer an amazing range of innovative solutions in architecture. Whether it's a private residence, a public building, the headquarters of a company, a shopping center or industrial complex, our panels of composite material with iridescent spectra colours, or coated copper - zinc - titanium, will give to your project a unique connotation intended to last.
Marble façades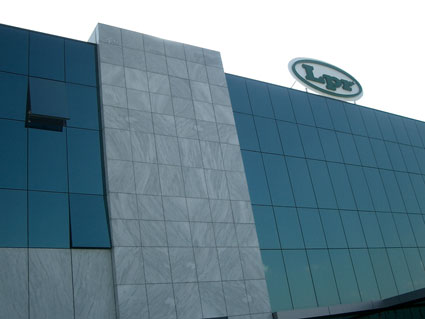 The lightened marble panelling system uses "sandwich" panels made of aluminium or plastic. Today the technology allows us to cut stone to a thickness of 5 mm and to install panels weighing approximately 15 kg per m2 but with a major mechanical resistance to the simple stone. For this type of covering we can use both marbles that granites, natural stones from around the world. Not only for facades, the panel is also suitable to coatings, false ceilings, tables, kitchen plans, with wide use in the shipbuilding industry.
Wooden façades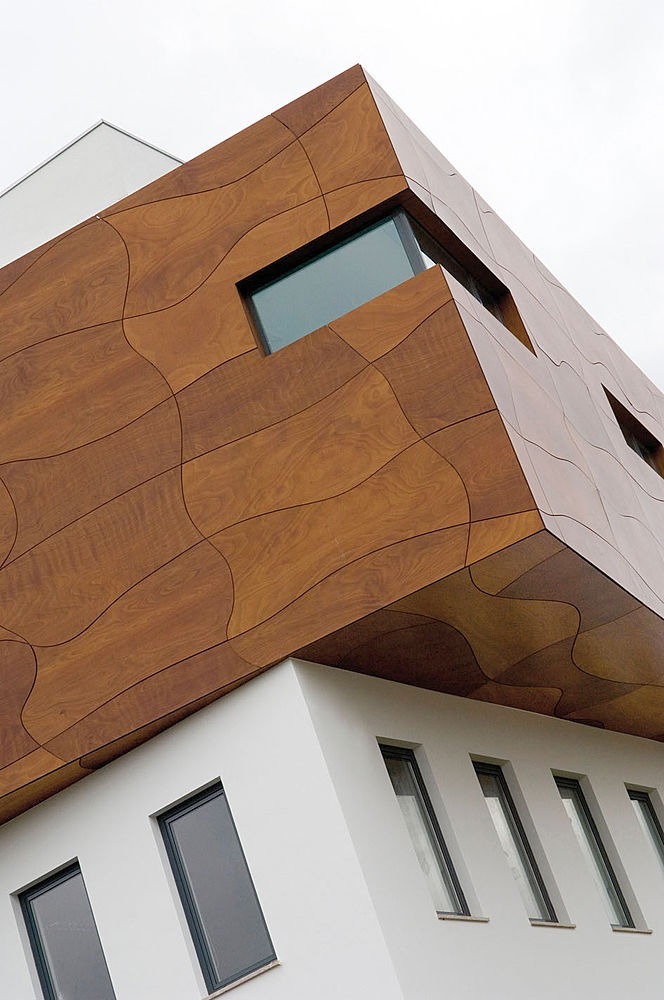 For wood panelling we have partnered with Prodema. Panel with thickness 8-10 mm, high density, composed of soul in cellulose fibres impregnated in phenolic resins thermally hardened and natural wood surfaces, protected with a coating of our formulation and acrylic resins – PVDF *, which provides to the panel a stability of colour 3-4 in the 6,000 hours test with Xenon radiation. It was specially designed to be resistant to chemical attack (anti-graffiti).
Terracotta façades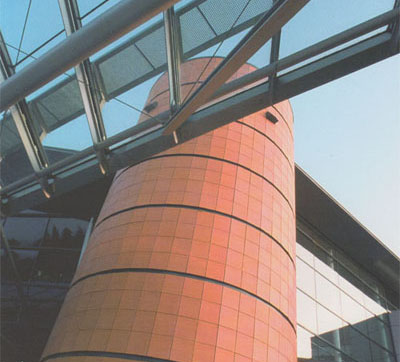 The covering formed by chestnut and complementary pieces of brick, is mounted on metal substructure fastened to the outside walls of the building. Between the building envelope and terracotta covering, creating an areata gap in communication with the outside world at the base and at the top of the building, which determines the airing effect. A wide range of complementary pieces, with exposed finish and colours combining with chestnut and/or shade, complete the system for the realization of the angles of doors and windows.