Automatic doors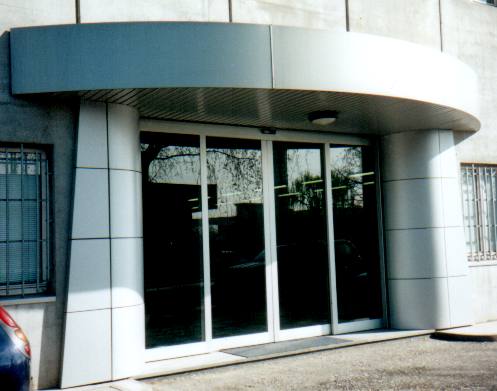 Automation systems integrated with our window and door frames, doors and emergency exits complete with accessories for exits at breakthrough, hinged doors, sliding doors, automatic doors or with linear system. Telescopic sliding doors, angular sliding doors, rotaing-sliding doors, circular and semi-circular folding doors, interlocked inner door. Simple or elegant, complex or functional, sliding doors allow you to integrate perfectly in all types of architecture.
Armoured doors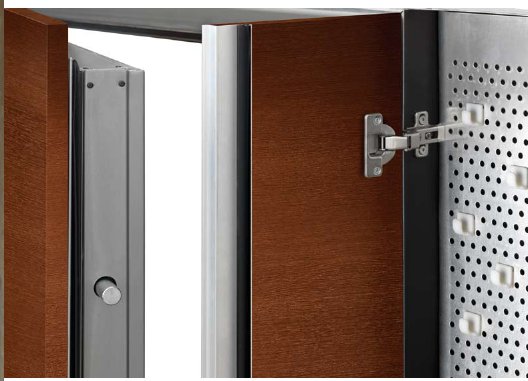 Sturdiness, strenght and durability are the essential requisites of a product conceived to make a house inviolable in order to protect the safety of its dwellers. This is way our armoured doors are built to provide excellent performance under any circumstances, from prevention of breaking and entering, to sound dampening, to thermal resistance.

Fire doors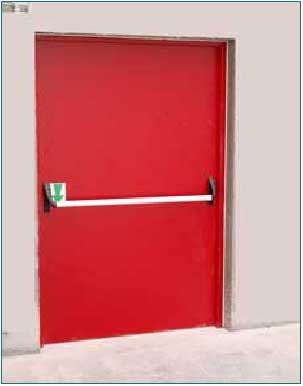 For each building, in industry, in commerce, in the offices, the legislation on the safety and fire prevention is always more in the spotlight of designers, builders and users. Each closure, as essential means for access and escape, is the subject of inspection by the firefighters, which ensure the application of rules and the correct operation. Our company offers a wide range of applications for customers and solutions for every type of problem of partitioning of the space. All fire closures solutions meet the requirements of UNI 9/23 of REI fire resistance.